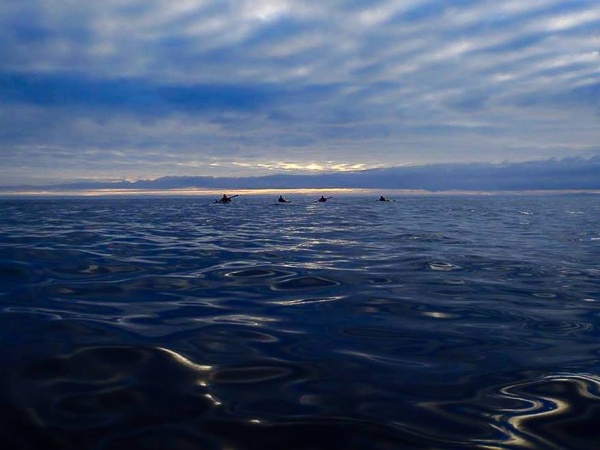 Grabbing a quick weather window, a group of five of us (Bryan, Jim, Fiona and Steve plus myself) took the opportunity for a few hours paddling. Swell forecast wasn't great and some of us weren't wanting too late a night, so a shortish paddle in a relatively sheltered area was in order! Unfortunately the swell was in completely the wrong direction for the really good caves on the Northwest side of Muckle Roe, so thought we'd give the south side a go. Great evening despite not being able to go into the best caves on the south side either. Good way to spend the Simmer Dim.
Photo looking out into St Magnus Bay, taken just off of Picts Ness by Fiona.
This trip was organised through the club forum and was open to all club members.