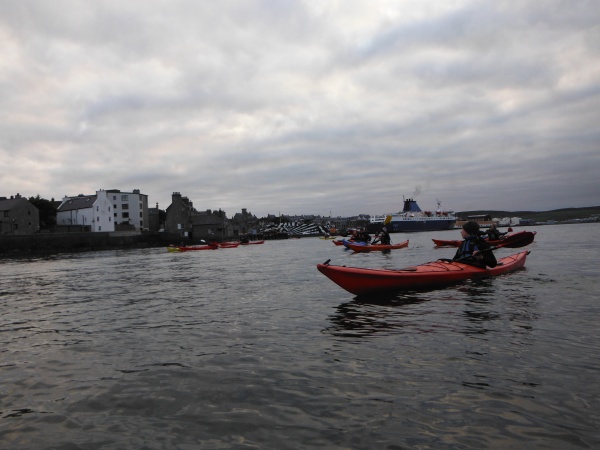 A great evening for a paddle saw 22 people on the water, a good mix of experienced paddlers and beginners.
Starting at the Bod of Gremistra, we went straight cross to Bressay and turning south headed to the ferry terminal. After a bit of a rest while a huge tug headed through the harbour, it was time to head across to the old manse and along to the Knab. The large cave with window just had to be visited before rounding the Knab and rock-hopping into Brewick, ending with a gentle paddle to the slip next to Fjara.
I can't sum it up any better than Mike's comment on facebook "…a late night but a good night in excellent company…"
Many thanks to Mat and Mike for working with the trailers, Craig for sorting shuttles, Debs and the other experienced paddlers for supervising, everyone for turning out and being an easy group to take out on the water!