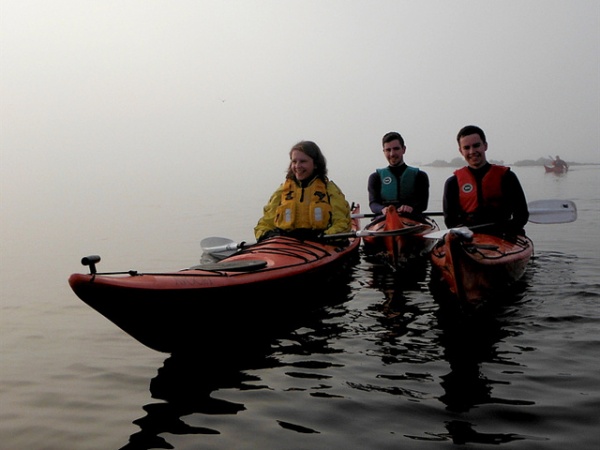 With visiting paddlers plus all the beginners in flat calm conditions, a trip round Hous was quickly arranged for the majority and away they went for what was a lovely paddle! Visibility wasn't great but it all added to the experience of the first trip for beginners this year.
A second group were also out in a canoe, working on two star skills and enjoying the evening on the water.
Many thanks to everyone for what was a fun night.